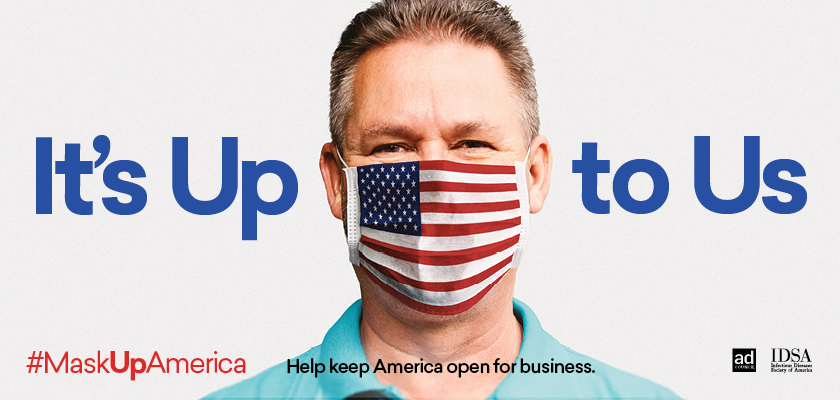 Welcome to the Mask Up America toolkit
In response to the coronavirus pandemic, The Ad Council, The National Governors Association, the COVID Collaborative and the Infectious Diseases Society of America have joined forces to provide consistent messaging to the public on the efficacy and importance of wearing face masks.
Utilize the links below to access our campaign assets, promotional materials, and tips for spreading the word on this important initiative.
PSAs
Watch and access the campaign PSAs.
Spread the Word
Help spread the word with customizable materials.