The following materials are provided to help you share the Mask Up America campaign with the media and throughout your networks.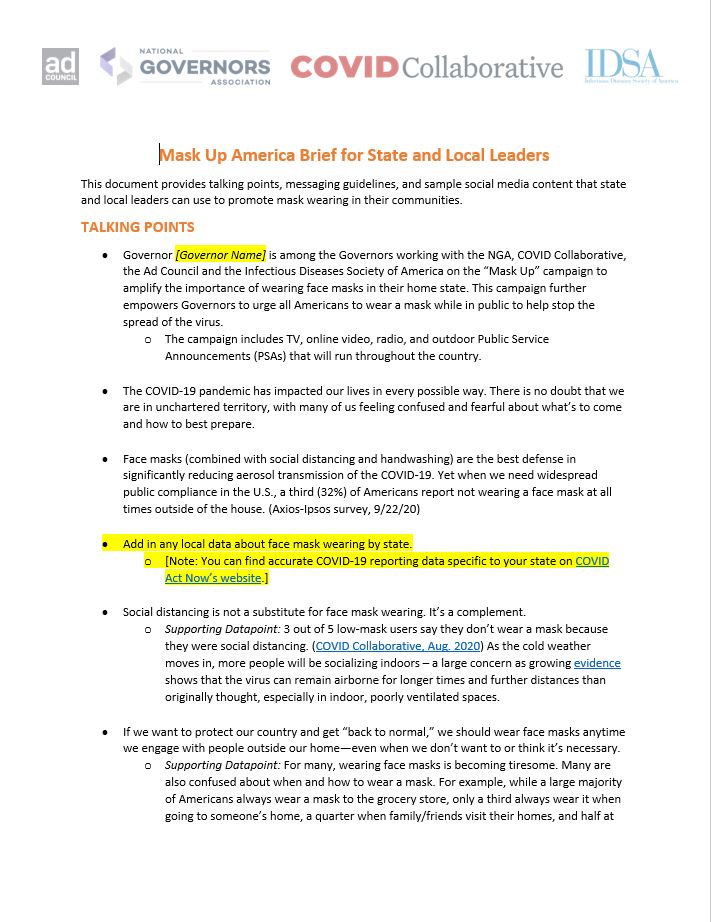 Communications for State and Local Leaders
To be shared with Governors and other local leaders for help communicating about the campaign and issue.
Customizable Press Release
Customizable press release that can be used to promote the campaign with local media.
Tips for safely and effectively introducing the campaign at local events.
Donated Media Outreach 101
Tips for engaging local media to promote the campaign.